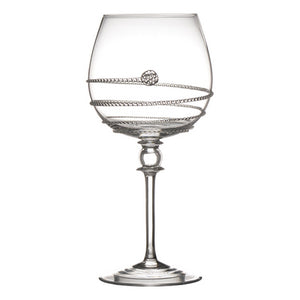 Amalia Light Body Red Wine Glass
From our Amalia Collection - Designed to allow the bouquet to ascend from our handsome Amalia Light Body Red Wine Glass, the rounded globe directs the flow of the wine onto the area of the tongue that perceives sweetness. This highlights the rich fruit of wines such as Pinot Noir, Shiraz and Cotes du Rhone.
Measurements: 4" W, 8.75" H
Capacity: 20 ounces
Made in Czech Republic
Dishwasher safe, Warm gentle cycle. Hand washing is recommended for large of highly decorated pieces
Not suitable for hot contents, freezer or microwave use.