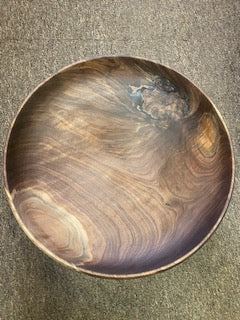 Custom Black Walnut Bowl
The black walnut tree is a rare, fine-grained, hardwood native to New England.  Black walnut wood is prized for its strength, deep rich color and straight grain.  Symbolically, the black walnut tree represents wisdom, knowledge and inspiration.
Bowl is hand turned from our Woodworker in NW OH.

16" DIA
Care:  Do not immerse in water.  Was & fully dry immediately.  Oil as needed