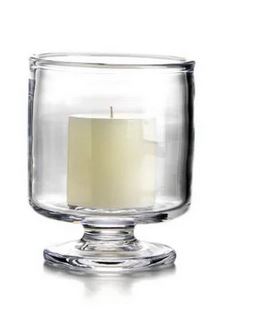 Nantucket Hurricane Medium
A window into the crisp, clean, stately elegance of Cape Cod's islands – and one of the Pearces' favorite summer spots – the high sides and unparalleled clarity of this cylindrical silhouette is perfect for engraving. One of our most iconic designs, and an indoor-outdoor favorite.
Handmade by Simon Pearce glassblowers using centuries-old techniques.
3″ x 3″ pillar candle included.
Dimensions : 6¾″ x 5⅝″
Capacity : 54 ounces
Materials : Glass
Made In : USA