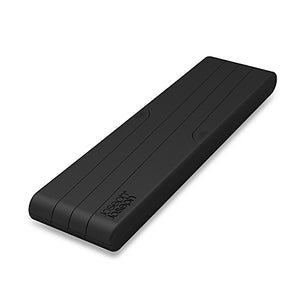 Stretch Silicone Trivet
This expanding trivet protects tabletops from a range of hot pots and pans. Made of heat-resistant nylon and coated in silicone, it won't scratch tables or cookware, and adjusts in size to accommodate large pots or multiple pans. Sleekly styled and easy to use, it's an everyday essential for busy cooks.
Made from a nylon-silicone composite that's heat-resistant to 520°F.
Expands in size to accommodate a range of pots and pans.
Protects tabletops from hot cookware.
Dishwasher safe.